Bring Beach Hut To Your Town!
When Troy was 19, he opened a deli near Folsom Lake in Granite Bay, CA. His signature sandwich, the Surfin' Bird, was created the day he decided to add cream cheese to his classic turkey bacon and avocado sandwich. With packed tables and lines out the door, Troy decided to franchise Beach Hut Deli in 2002. Since then, Beach Hut Deli has grown to over 40 locations in California, Nevada, and Oregon! Beach Hut continues to grow with passionate people who share our philosophy: Making great food and providing excellent customer service is never goin' outta style! Scroll down to see why our culture is so unique! If you already know what Beach Hut is all about and you are ready to join our Ohana, hit the "Let's get Started" button!
Let's Get Started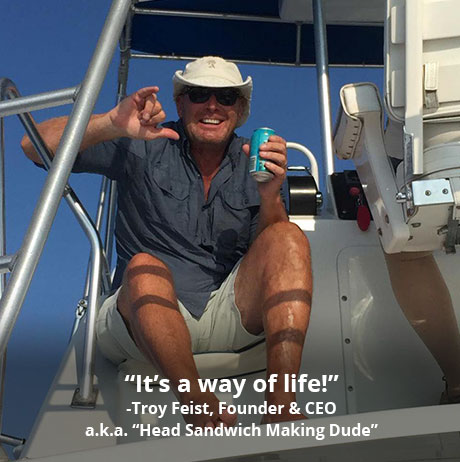 Why do people love beach hut deli?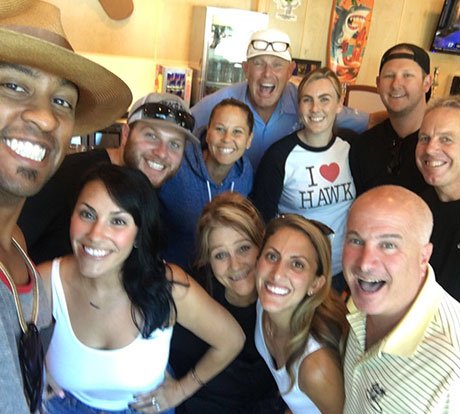 Staff
When you go in to a Beach Hut Deli, our staff is always going to make you feel special. They know your face right when you walk through the door. With big smiles on our faces, we are happy to make our customers feel like they are part of our Ohana!
Ultimate Vibe
Troy Feist, Founder and CEO "Surfing was never just a sport, it was a way of life. I wanted to incorporate that into the environment that I was trying to create as a deli. Not just a deli, but as a gathering place to have amazing food, crazy good beers, and all get together and have the best time! That's really what it was all about, creating memories."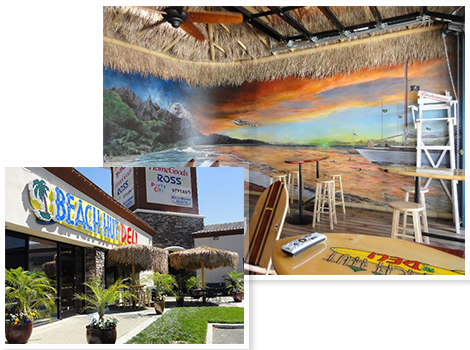 Restaurant
We take pride in having an inviting atmosphere with a cool beach theme. With bamboo and thatch all over the walls and ceiling, going into Beach Hut feels like going on a mini-vacation.
Food
We don't just make salads and sandwiches. We build them!! At Beach Hut Deli, we think of the food that we serve as our gift to the customer. And it is so good, they keep coming back!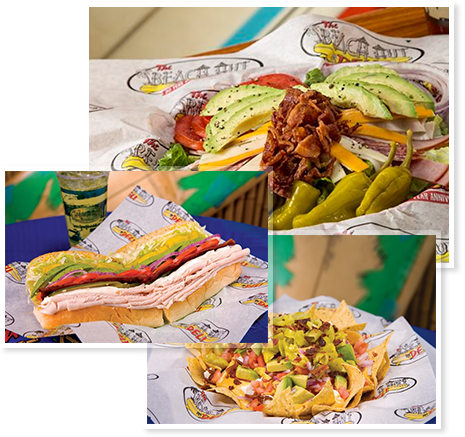 Fill out the inquiry submission page below!
For more information on logisitcs, costs, and next steps, visit our FAQ page.

THESE FRANCHISES HAVE BEEN REGISTERED UNDER THE FRANCHISE INVESTMENT LAW OF THE STATE OF CALIFORNIA. SUCH REGISTRATION DOES NOT CONSTITUTE APPROVAL, RECOMMENDATION OR ENDORSEMENT BY THE COMMISSIONER OF THE DEPARTMENT OF BUSINESS OVERSIGHT NOR A FINDING BY THE COMMISSIONER THAT THE INFORMATION PROVIDED HEREIN IS TRUE, COMPLETE AND NOT MISLEADING.