Debbie & Dave Quarles
Franchisee since 2011: 4 Locations in California- Sunnyvale, Morgan Hill and 2 stores in San Jose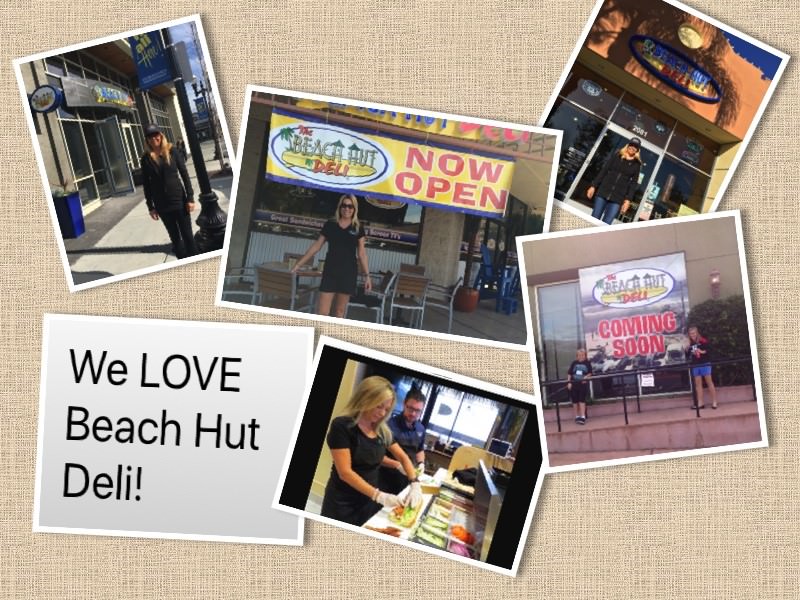 Growing up in Minnesota, traveling and living around the world as a flight attendant for United Airlines, I never dreamt of being involved in and owning 4 restaurants in 4 years named Beach Hut Deli in California.
After leaving my life in the aviation industry, I was hoping to find another business that I could be passionate about. Innocently driving up to Lake Tahoe 5 years ago, my husband Dave wanted to stop for lunch in Sacramento, CA and he saw the sign "Beach Hut Deli. When my family walked into Beach Hut we were speechless; surfboard tables, sports on the TV's, great music, beer & wine…..then we had the sandwiches! I had the Hobie…..and before the third bite, my life had changed! I told my family, if this is a franchise…..I have found what I will be doing from here on out. Before we left the parking lot I was calling Beach Hut's headquarters asking how I can be involved with the best sandwich place I have ever visited.
Beach Hut's concept is so unique, there is no one like us. We have the best sandwiches ever made! We don't make them, we build them. Every Sandwich is a little piece of artwork! Our ingredients are the highest quality meats and cheeses available. Our produce is super fresh, nothing comes in a bag and our bread is made exclusively for us by Truckee Sourdough.
I never could have expanded so quickly without my great team! Shout out goes to Blake Markowski our GM! Could have never gone this far without him! The rest of our great staff over the years have developed a loyal customer base we all know by name! This is a non-corp chain that believes in their owners as individuals that matter with our opinions. We are one big happy Family!
Warning! Next time you're driving near a Beach Hut Deli, please be careful if you enter…you might become addicted!